The 'NEVER AGAIN'
Association
is appealing for solidarity with all those who have suffered violence and discrimination because of their origins or ethnicity in connection with the coronavirus epidemic in the past days and weeks.
Members of the 'NEVER AGAIN' Association have documented cases such as the aggressive behaviour towards students from China from Polish students of the Gdansk University of Physical Education and Sport or the brutal beating of a Chinese-born cook who has lived in Wroclaw (Poland) for 25 years. In Warsaw, a group of young men and women shouted 'coronavirus' in the faces of three young Vietnamese women studying at the Polish university Collegium Civitas. Three teenagers in the Polish town of Lukow attacked a Vietnamese woman living there. They shouted 'you are from China', 'you have coronavirus', 'get the f.ck out of here you Chinese slut!', threw garbage at her, spat in her direction and when she tried to walk away, they followed her. Similarly, people belonging to other minorities have been experiencing xenophobia. For example, many hostels have used the new health regulations as a reason for insisting that all non-Polish nationals, mainly Ukrainians, vacate their rooms immediately. Xenophobic comments and conspiracy theories are becoming increasingly common on the internet.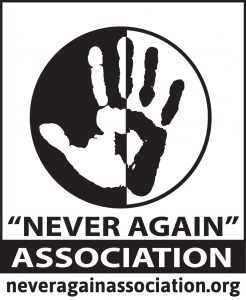 'NEVER AGAIN' has noted similar acts of hostility towards people of Asian origin occurring in other countries all over the world, including France, Belgium, Italy, Germany, Great Britain, Australia, Canada, and the USA. The victims have suffered physical and verbal abuse. Examples include: in Berlin (Germany) two women brutally beat up a Chinese woman who then needed hospital treatment for head wounds. In Bologna (Italy) four people attacked a 15 year old boy of Chinese origin. They kicked his whole body shouting 'What are you doing in Italy? Get out! You are spreading disease.' In Brussels (Belgium) near the Southern railway station, an attacker punched a man of Asian origin in the face. In London (UK) a Singaporean man was punched in the face while the perpetrator shouted at him: 'I don't want your coronavirus in my country.' In the USA, one of the passengers on the New York subway attacked a man of Asian origin demanding that he leave the train, hurling insults and spraying him with an unknown substance. On a San Francisco bus an elderly lady verbally abused a 14 year old girl, accusing the Chinese of spreading the virus.
-'The virus of racism and hatred can be as dangerous as the coronavirus' – states the 'NEVER AGAIN' Association. -'In difficult times, we need global solidarity and cooperation to meet the common global challenges more than ever.'
On 21 March 1960, in Sharpeville (South Africa) the police shot 61 peaceful demonstrators who were protesting against the racist system of apartheid. The United Nations General Assembly declared a Week of Solidarity with the People Struggling Against Racism and Racial Discrimination beginning on 21 March.
The 'NEVER AGAIN' Association is an independent organization established in Warsaw in 1996. 'NEVER AGAIN' has campaigned against racism, antisemitism, and xenophobia, both in Poland and internationally.
Additional information:
www.nigdywiecej.org
www.facebook.com/Respect.Diversity
www.twitter.com/StowNIGDYWIECEJ